This calendar page highlights all important gaudiya vaishnava events that fall in current month. You can view events in upcoming months and years using the navigation below. Click on events for more details.
Sri Balarama Rasayatra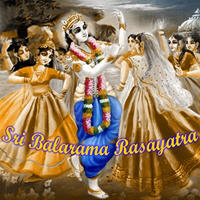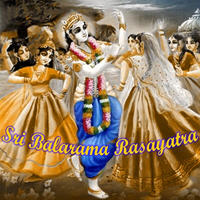 Lord Balarama's springtime rasa dance with His cowherd girlfriends. Krsna performs rasa lila of two varieties, one in the autumn season and one in the spring season, on vaisakha purnima.
Balarama also performs rasa dance at this time. In order to keep the gopis in Vrndavana satisfied, Lord Balarama stayed there continually for two months, namely the months of Caitra and Vaisakha. For those two months he kept himself among the gopis and he passed every night with them in the forest of Vrndavana in order to satisfy their desire for conjugal love. Thus Balarama also enjoyed the rasa dance with the gopis during those two months.
Please note that this vaishnava calendar displays the holy days according to the dates and times for Mayapur, India, the spiritual capital of Gaudiya Vaishnavas. At this sacred place Lord Sri Krishna appeared as Sri Chaitanya Mahaprabhu to mercifully deliver the fallen souls of this age of kali-yuga.